Emergency Water Removal in Fort Gillem, Georgia
24/7 Water Extraction, Clean-up & Dry-out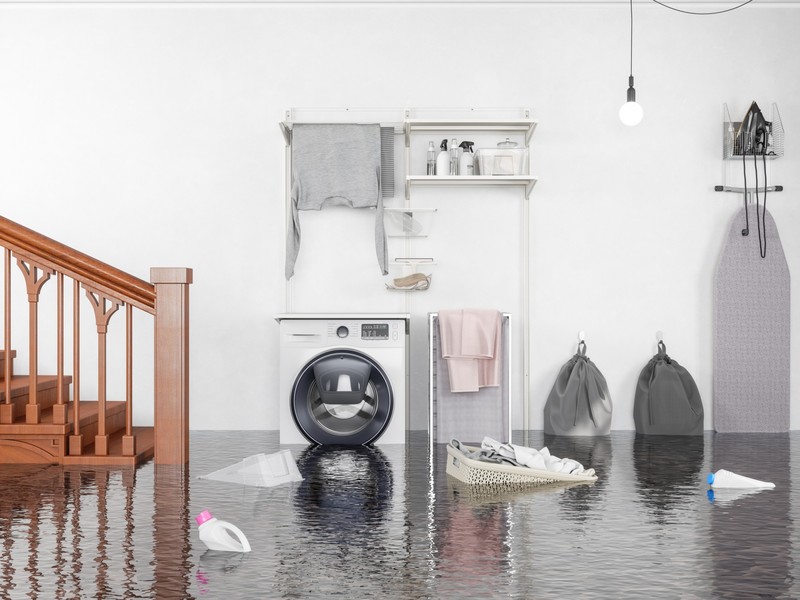 Do you need a damage contractor for emergency water removal in Fort Gillem, Georgia? Whether you have experienced a burst pipe, flooded stream or any other plumbing issue, MRS Restoration can handle it! We have been helping residents of Fort Gillem with emergency water extraction since 2014. Give us a call for a free quote today at (470) 268-9468 and find out how seamless the process will be.
---
Call for Immediate Service
---
Call the Fort Gillem Water Extraction Experts
Since we have been serving Fort Gillem for emergency water extractions for over 6 years, we have got the process down to a science. Reap the benefits of our expertise, and get your property back to its original condition quickly and seamlessly.
Our Process for Water Extraction:
Remove all damaged surfaces, standing water, and other moisture
Prevent growth of microbial agents such as mildew and mold
Restore property to back to prior condition
MRS Restoration Eliminates Fort Gillem Water Damage Insurance Hassles
Calling MRS Restoration if you need emergency water extraction in Fort Gillem just makes sense. Besides being the local leader in rapid response, quick water removal and professional restoration, MRS Restoration is also experienced and successful in working with insurance companies to get your payment needs handled. One call gets your Fort Gillem water removal problem solved when it is to MRS Restoration
---
Call for FREE Emergency Water Removal Quote
---
WHAT CUSTOMERS ARE SAYING:
5★★★★★ - "Can't say enough good things about MRS Restoration's services. I had an upstairs toilet leak overnight, sending water into the kitchen of the main floor. After the toilet was fixed, I needed someone to come out and assess the damage to the kitchen. Christopher immediately came out (on a weekend, too) and was able to give me some options to consider. Thankfully, it turned out that the sheetrock and floors in the kitchen did not need to be replaced and only needed to be thoroughly dried and ventilated with fans/humidifiers. I appreciated his honest opinion and speedy response to my issue. For the couple days that the fan needed to do its work, he was in constant communication and checked in on things. Very nice guy and works with a great team. I would definitely recommend him in the future."

Allan

2018-06-04

5★★★★★ - "I first found Mrs Restoration on google when I came home and discovered my kitchen with water everywhere. Christopher came to my home within an hour and walked me through calling my insurance company and started the process of cleaning up the water immediately. The approval from Nationwide happened almost immediately, he explained everything that needed to be done and kept me in the loop the entire time. Fast,thorough,and Honest! Highly recommend."

Jasper Sharp MD. in Marietta, GA

2018-02-05

5★★★★★ - "I had a wonderful experience with MRS Restoration. Two weeks ago I had a water leak in my condo; MRS had a technician at my place within hours and help resolve. They were very pleasant and proved they care about customers by making MY problem THEIR problem. They saved it from becoming a major issue. Thanks, MRS Restoration!"

Diana Dailey, Water Damage Restoration in Kennesaw, GA

2019-12-31

5★★★★★ - "Christopher came out almost instantly when I was under distress after my water heater started leaking and damaged my floors. I didn't know how to handle the insurance company and the amount of knowledge provided by Christopher and his team was exactly what I needed. I've tried doing things on my own my entire life but calling them was a true blessing and they handled everything from my claim to all the repairs and I didn't have to provide any money upfront and no payment was required until I was satisfied. I would refer them over and over again. Thank you Mrs Restoration."

Alex Leon, Water Heater Leak in Lithia Springs, GA

2019-12-31

5★★★★★ - "I contacted MRS Restoration for an estimate on mold removal. The receptionist was very courteous. I spoke with Joe who really was very honest and helpful. I am impressed with the integrity of this company, and it is clear they truly care about their customers. Finding a business that sincerely cares about their clients instead of just making money is very rare now and days. I appreciate all the help and gladly recommend them."

Miriam Jones, Mold Remediation in Smyrna, GA

2019-12-31

5★★★★★ - "Fast, professional, and easy to deal with! After we discovered a mushroom sprouting in our bathroom shower, we started searching for a mold remediation company and came across MRS Restoration. Chris and Moses came out the same day to inspect the bathroom. They spent some quality time listening to me and then explained how they work and what to expect. On the day of the demolition, Alex and Moses arrived promptly and worked steadily. They did a great job! They carefully sealed off the job area to contain any mold spores, stripped the bathroom down to the studs, treated the whole area, and removed the demo waste. I give MRS Restoration top marks for being on time, keeping everything clean outside of the demo zone, having genuinely courteous employees, and most important of all, being honest and responsive! If we ever encounter future mold problems I definitely will call MRS Restoration.
Joey & Lilli I."

Anonymous

2019-09-23

5★★★★★ - "I love the integrity of this company!!! We contacted another company prior to MRS Restoration and they wanted to tear apart our drywall and charge us a ton of money. MRS Restoration came out and told us to try dehumidifying it first because there is no point in tearing everything apart just yet. Very honey company. Would recommend to anyone and everyone who has possible water damage issues!"

Lizzie L., Dry Out Services in Duluth, GA

2019-06-28

5★★★★★ - "I had a waste pipe burst in my crawl space. It was a total nightmare. Mrs Restoration saved me with the clean up.The crew was very professional and the work was done in a timely manner. Thank you so much!"

Tasha Hussey, Burst Pipe in Atlanta, GA

2019-06-28

5★★★★★ - "If you have a flood, this is the company you should call. They have the equipment, the knowledgeable personnel, and the resources to get your home or business back to normal faster than you can imagine. I couldn't recommend them enough. Im beyond words for what they have done for me."

Ruggeek Carpet Cleaning, Water Damage Restoration in Smyrna, GA

2019-06-28

5★★★★★ - "Had a water leak that was hidden in my brand new home. Didn't know if I had mold damage but pretty sure of it. Call MRS, and talked with Joe. Very knowledgeable and pointed me in the right direction on how to begin to handle things. Will definitely be using them for remediation."

Bryan Hobbs, Water Damage Restoration in Buford, GA

2018-12-26

5★★★★★ - "Chris and his team were extremely helpful and responsive. One of them was present during my walk through with the insurance adjuster and, although the adjuster denied my claim at first, Chris asked questions and explained things which resulted in them approving the claim, saving me thousands! Thank you!!! More importantly, I trust them to tell me what is truly a problem and not try to sell me on services or things I don't need. I've identified other areas in my house where I could use their assistance and will absolutely be using them again."

Phil in Sandy Springs, GA

2018-10-03

5★★★★★ - "I first met Christopher in a city counsel meeting right after the most recent Hurricane Florence. Christopher and his team at MRS Restoration were providing amazing information to locals and made not having insurance go from a terrible week to "things will be okay". Thank you Christopher for all of your help and answers."

Melissa Brea

2018-09-25

5★★★★★ - "Outstanding. Very satisfied with the quality of work."

Scherry J in Smyrna, GA

2018-09-13

5★★★★★ - "Can't say enough good things about MRS Restoration's services. I had an upstairs toilet leak overnight, sending water into the kitchen of the main floor. After the toilet was fixed I needed someone to come out and assess the damage to the kitchen. Christopher immediately came out (on a weekend, too) and was able to give me some options to consider. Thankfully, it turned out that the sheetrock and floors in the kitchen did not need to be replaced and only needed to be thoroughly dried and ventilated with fans/humidifiers. I appreciated his honest opinion and speedy response to my issue. For the couple days that the fan needed to do its work, he was in constant communication and checked in on things. Very nice guy and works with a great team. I would definitely recommend him in the future."

Allan

2018-05-29

5★★★★★ - "Very professional and well organized. My husband and I were very pleased with the service provided. I highly recommend their services to anyone in need of them. A+ for sure!!!!"

Cielo Alvarez in Powder Springs, GA

2018-04-23

5★★★★★ - "I had an insurance claim in my home in Smyrna,GA and I have always been skeptical about using who the insurance companies prefer because of past experiences, so I did some research and came across Mrs Restoration which ended up being 5 minutes away from where I live. Almost immediately it seemed someone was at my door from getting the call. The owner himself came, Christopher. Very knowledgeable, shared all of his credentials both verbally and visually showing me them. Great moral standings and stood by me for the entire process. Highly Recommend."

Justin Fischer in Smyrna, GA

2018-04-18

5★★★★★ - "Hands down an incredible company. My aunts is an elder woman and I live 4 hours away from Smyrna, GA where she lives. Knowing I couldn't be there for a week due to work l, Christopher said some very incredible things to me. I was stunned. Christopher had his guys leave drying equipment in the wet part of the house, they built a really interesting plastic wall to divide the area, Christopher told me and my aunt that he would wait until the adjuster was satisfied with the value before he would even have my aunt sign a contract for his work completed. Our adjuster with State Farm said he has heard some "pretty nasty things about other companies not coming back and completing their work". Christopher asked me to be certain to quote the adjuster in my review. Amazing team, Christopher is an outstanding young man and I really believe he has the kindest heart. I would recommend FMS CAT, my friends, and my family."

Scherazade J., Water Damage Restoration in Smyrna, GA

2018-04-12

5★★★★★ - "My fiance and I had a water leak in our laundry room, which soon spread to our kitchen. It took forever for us to get someone to find the source of the leak, so mold formed. We contacted Chris with MRS-Restoration, and they immediately, came out and helped us start the process. They did an amazing job getting everything cleaned up and completed. We were kept in communication on how everything was going and the expected time frame for it to be done. If we ever have a leak again I will for sure be contacting these guys again! I would recommend them as they are great people, are willing to work with you as a person, as they are not just looking to get paid, but they actually care about their work, and want it done correctly the first time! A++ people"

Spencer Lewis in Smyrna, GA

5★★★★★ - "Our home in Smyrna,GA flooded due to a busted pipe during a cold season, my wife and I were out of town and our next door neighbor called us in a panic for us. Water was pouring from our unit into theirs and 2 other units. The folks below us called their nephew Christopher who works with MRS Restoration, by the time we got back into town their unit was almost finished. We decided to sign with MRS Restoration and we would recommend them over and over again. Fantastic. Honest. Knowledgeable. When the adjuster came, the first thing he says is "MRS Again?" He had worked with MRS Restoration 3 times that week. Loved it!"

Mr. & Mrs. Dr. Conner in Smyrna, GA

5★★★★★ - "We used MRS on a Georgia project and they did a great job.The owner Chris was well versed in all aspects of water mitigation. I was really impressed with his helper"

Joe in Woodstock, GA
---
Call for FREE Emergency Water Removal Quote
---